Note: Where we are aware that programs are no longer available, except in secondary channels (garage sales, auctions), we have marked the names and review summaries with the paragraph (¶) symbol. Some of the strongest programs fall into this class. Keep in mind that technical support is usually no longer accessible for this software, if you have problems installing or running the program. Other programs, not so marked, may be obsolete, but the companies which manufactured those programs are still in business and may still be able to provide support. The review summaries for the programs which are no longer available have been moved from this page to a separate page.
Below we provide brief summaries of our reviews of various software packages. Currently, we only review IBM-PC compatible programs. Most such programs written for Windows have nearly identical versions for the Macintosh, so our reviews should also be valuable for Macintosh users. Where a Macintosh version is available, we indicate that fact in the review.
We strongly encourage you to read the in-depth reviews of these software packages, as a summary or a numerical rating can do limited justice to the software. This is particularly true if your needs are special or unusual. To go to the full review, just click on the "Full Review" link. To aid in finding specific types of software, we have classified the packages into six categories below, based on our perceptions of their major features. However, many of the packages have multiple functions, so if you don't find a program that interests you in a particular category, check the summaries of the other programs. We also suggest that you read the Using Reviews Properly section of our Choosing and Using Music Software article, in order to make the most of our, and others', reviews.
Some reviewed programs are no longer available commercially, or even as shareware, but can be obtained through secondary sources; these are indicated by a ¶ symbol after to the program name; review summaries of these packages appear on a separate page. We maintain our reviews of these for those who may find the programs in the aftermarket (e.g. garage sales, eBay, etc.). Such programs also occasionally appear on liquidators' sites in new form, usually at very good prices, so you may want to search the web, if you're interested in an older program. Keep in mind that support is no longer available for those packages.
We relatively rarely review programs in multiple versions (i.e. 1.0, 2.0, 3.5, etc.), so the reviewed programs will often have more recent versions available than the one we reviewed. A link is provided to the manufacturer's web site in every review that the interested visitor can check to find the information about any more recent version. Usually, such "upgrades" subsequent to the version we examined will have the same basic structure and goals as the version we reviewed, though it may have additional features and information not present in earlier versions.
Some older DOS programs may not run well, or even at all, in modern operating systems, particularly Windows Vista, Vista 64-bit and Windows 7. Most DOS programs, which usually will not run in Vista or Windows 7, can be run in a DOS emulator like DOSBox, which itself runs under these operating systems. For tips and explanations on getting older software to run on newer computers, see our article, Old Music Software On New Computers.
---
Alfred Adult Piano Course for Windows, Part 1
Alfred's Adult Piano Course for Windows, Part 1 combines appeal to teachers and students while providing a secure piano learning environment for the older beginner. Teachers will enjoy having the student practice correctly with this program. Adult students never tire of performing with a friendly orchestra that is always available at the click of the mouse button..
---
Alfred's Theory Games does not present tutorial information. It does offer extremely well devised theory reinforcement games ranging from identifying specific notes on the keyboard to distinguishing v7 chords to solving rhythmical challenges. These games are a wonderful supplement to any beginning piano method.
---
Auralia is a thorough and intense ear training program. It doesn't have much in the way of cutesy little graphics or games for the younger student, nor would we suggest that it should have them. It isn't easy, but it is one of the most beneficial pieces of software that we have to complete the musical education of our students. If you teach music in a private studio, you won't want to be without Auralia. If you really want to learn in the home or need help with college ear-training, you'll be happy to have it as well.
---
Auralia, Version 2.0, is an excellent ear training program for the teaching studio, intermediate or advanced piano students and college-bound music majors. It has a large number of enhancements from the previous version 1.52. I found the program difficult for younger students and my junior high-age students complained it was tedious. However, it is one of most thorough ear training/theory tools we've used.
---
Discovering Keyboards
Discovering Keyboards has something to offer almost every student or fan of the piano, including teachers who want to learn about the technology of computer sound and music. Not only does this software teach the basics of piano playing, it goes several steps further by including many valuable "extras" not found in similar piano teaching software. Teachers will find Discovering Keyboards an important addition to their studio collection of teaching software, not only for their students, but for themselves, as a consequence of its excellent and approachable coverage of computer-based music and associated hardware.
---
Discovering Music
Discovering Music won't teach you how to play the piano or any other instrument, but you, your child or your students will enjoy music studies more and understand them better after some time spent with this CD-ROM. It is great for students ages 8-88 and we recommend it to other music teachers and their students. Though lacking the depth of some more specialized music appreciation software packages, Discovering Music is one of the broadest, most complete and highly organized music appreciation and exploration programs available for the beginning musician or music lover.
---
Dolphin Don's Music School
Dolphin Don's Music School is the place to go for fun, educational music games for beginner through intermediate students. The ten games included in the program are aural and visual identification of notes, hearing and playing rhythms, reading key signatures, and hearing and reading intervals and chords. Used as a supplement to other music education software, Dolphin Don's Music School would be a nice change in helping students to reinforce musical concepts.
---
EarMaster School 5 is a well-designed and comprehensive ear training program which not only provides graduated exercises in listening identification, but gives the user a thorough grounding in sight singing and basic music theory as well. It fully utilizes the modern computer's unique ability to provide direct tutoring on an individualized basis and pace.
---
eMedia Piano and Keyboard Method
The eMedia Piano and Keyboard Method does what it sets out to do extremely well, and many teachers will find it imaginative and useful for teaching young children, in particular, in a studio setting. It's also good self-teaching tool with effective online Help and would work fine in the home. There is no question that a great deal of solid knowledge and loving care has gone into its creation. Even given its old fashioned method and some outmoded technique, it's a very sound program superbly put together.
---
eMedia Intermediate Piano and Keyboard Method
This program really is designed for students at the intermediate level who have a good foundation of early training. It may be considered as a "follow-on" to the eMedia Piano and Keyboard Method, reviewed earlier on PEP. There are more than 150 individual lessons, with a lot of emphasis on pure finger technique throughout. It seems designed for serious students who have not only a good start in piano instruction, but something of a general familiarity with the musical language and the standard repertoire as well.
---
Fanfare! presents a wide range of music theory concepts in great detail, though in a format that could be more interesting and beneficial for younger students. Fanfare! will be attractive for the teacher well-versed in all facets of theory and desiring a program that presents these in the most direct manner or the advanced student wishing to work on specific areas of music theory without the distraction of a "game-playing" setting.
---
History of Music - Romanticism to Contemporary
History of Music - Romanticism to Contemporary, one part of the 4 CD-ROM set History of Music from Zane Publishing, which also includes Through the Classical Period, Music and Culture, and American Folk Music, is a fine example of multimedia computer software that teaches music appreciation in a manner that is approachable for almost any music lover or student of junior high age or older. It provides information about composers, the world in which they lived, and the economic, social and political events that helped shape the composer's music. There are many musical examples to listen to with detailed examinations of major works of each composer. The many virtues of History of Music - Romanticism to Contemporary, especially when considered in light of its low price and minimal hardware requirements, should make it an invaluable addition to a personal or teaching library of music software.
---
Introduction to Classical Music is a must-have for those who want not only to learn about piano, but about the composers and history of music. The fact that it is available at a tiny fraction of the original price makes it all the more attractive. If you want an engaging CD-ROM to teach or learn music appreciation, Introduction to Classical Music is hard to beat!
---
Juilliard Music Adventure teaches musical concepts rather than piano skills exclusively, and is a good program to use in conjunction with other theory and piano software in the context of regular private piano lessons. Kids and parents alike LOVE this software
---
Lamb Chop Loves Music
Lamb Chop Loves Music is a delightful program for kids of all ages. This software does not go into details of performance, and does not teach any theory. It is a good introduction (or perhaps review) to the instruments of the orchestra (and a few that are not normally considered official members of a classical orchestra), and also shows that the love of music does not need to be a stagnant, boring process, but one full of wonder and fun. Teachers and parents will find it a useful music appreciation program, though not one for teaching piano concepts or techniques, per se.
---
Learn Piano is a 5 CD-ROM set of PC piano instruction geared for those students grades 6 and up to adults who are interested in learning to play piano in a jazz, blues, New Age piano and improvisation environment. It is not for everyone; beginners lacking musical background may find its explication of musicianship basics too sketchy and rapidly discussed to learn effectively. The limited amount of interactivity and feedback on progress may frustrate other users of Learn Piano. On the other hand, teachers and older students who want a flexible program that allows them to use their own piano during the lessons and exercises will want to take a close look at Learn Piano.
---
Lenny's Music Toons
Lenny's Music Toons is a delightful, funny, clever and amazing piece of software. It utilizes wonderful graphics and games that help young students improve their note recognition, memory, compositional and arranging skills. Unfortunately, it should also bear a caveat emptor (let the buyer beware) sticker on the package, based on our experience dealing with Technical Support for this software.
---
MiDisaurus is an engaging and interactive program that guides the young beginner through various musical concepts in a non-threatening manner. The software provides a number of lessons, activities and songs that keep students alert and interested. It should be a welcome addition for the teacher who caters to the younger beginners, from ages 4 to 10 years old, as well as those parents who would like to supplement their child's music learning programs at home.
---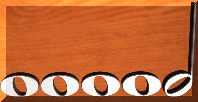 MiBAC Music Lessons
Adult students find MiBAC Music Lessons a welcome relief from the shoot-em-up-bang-bang approach of teaching programs directed to kids. Our more advanced children like it as well. If you want a program to teach solid theory, you won't be displeased by MiBAC Music Lessons.
---
This versatile music notation and playback software is used to generate, transcribe, arrange, and play-back a music score which you can either create from scratch, from a MIDI instrument, or from any MIDI or Karaoke sound file. You can edit your score in seemingly endless ways or print it, or listen as your computer plays it at varying tempos while following along on screen. Although Composer will be most useful to computer-savvy adults, a ten year old student was able to use it successfully, with supervision, for a simple treble-clef-only composition.
---
If you want to create or annotate a printed or electronic score from an existing MIDI or Karaoke sound file or by playing an MIDI instrument attached to your computer, or, to listen to and follow the score as your sound file plays, MidiNotate Musician is an ideal, easy-to-use program. Musician is a simpler, less expensive version of MidiNotate Composer. Musician lacks Composer's ability to create a score from scratch or edit the notes of an existing score. Musician is aimed at those, e.g. non-professional musicians, who would like to see and hear what a piece of music should sound like with many possible variations, to have a computer-generated printable score, and to experiment with the format of that score.
---

Multimedia Mozart -The Dissonant Quartet is a wonderful piece of music appreciation software, with something to interest every classical music lover, irrespective of their own musical training. The wealth of knowledge provided about Mozart, the man, Mozart the musician, and Mozart's music can only serve to further enhance and improve one's playing and appreciation of Mozart. We think you'll agree that your $2.50 for the Mozart CD-ROM in the value pack was money was well-spent.
---

Music Ace is great music concept program for all ages, from ages 8 through adult. It is pedagogically sound and appropriate for both the home and music studio, although a limitation in the number of simultaneous students may prove troublesome in many studio environments. Teachers will find it to be an excellent learning tool for reinforcing basic musical concepts and ear training in students, while parents will like it for the educational entertainment it provides for their children.
---
The Music Box: A Personal Ear Trainer is a tool by which teachers and students of all levels can benefit. Its scope is limited to the basics: simple intervals, common triads, and note-to-note dictation, but its contribution to any student's musical development will make it a worthwhile and inexpensive addition to your shareware library.
---
If you're looking for some fun, competitive arcade-like music theory drill games for your piano studio or home that enable students to compete against each other, A Musical Tutorial may be just the ticket. However, this program is more than just an excuse for games - these games are rewards for a very well-thought out tutorial program for the piano. A Musical Tutorial is appropriate for beginner through early advanced students, both children and adults, but older children will feel more comfortable than younger children because the program doesn't have many cartoon-like graphics to help keep the interest of young children.
---
Music Goals by Eye and Ear
Ranging in difficulty from elementary to advanced, Music Goals by Eye and Ear consists of a series of activities that train and test eye, ear, memory and response time in the fundamentals of music reading, theory and ear training. This is a program, obviously designed by thorough-going professionals, which does all it promises and does it well.
---
Imagine being able to scan a piece of sheet music, see it appear on your computer screen, make changes, corrections or additions, then print it out as a new hard copy or convert it to a standard MIDI file that you can play from your computer. These are some of the things MusicScan can help you do. For the teacher, student or musician who would like to make corrections, additions, or any other changes to scanned sheet music or just be able to have the computer play the music, MusicScan is a great program. Though it requires time to learn the editing process, MusicScan makes the time investment well worth it.
---
MusicTime Deluxe is a user-friendly musical notation program, especially for those already familiar with word processing commands. The program is ideal for piano or piano/vocal scores, and comes with extras, such as musical symbols, a wide range of fonts for titles and credits, and guitar and fake book chords. It can also accommodate orchestral scoring, although those looking to do large-scale orchestration should consider programs which specialize in this type of notation.
---

While it does not provide explanations of scales, arpeggios, intervals, etc., Musicianship Basics is one of the best programs for a thorough and extensive review and drill on theory basics for students of all ages. Our students found it a great way to reinforce theory and general music skills.
---
Musition provides comprehensive theory concepts drill from the beginning level to the advanced. The studio teacher will appreciate its capabilities for customization of drills, monitoring students' progress, and administering tests individually or to an entire class. Musition constitutes a worthwhile part of studio computer lab activities for a studio catering to a number of students at different levels. Home users will like its thoroughness and excellent online help.
---
PBJ Basics Of Keyboard Theory
PBJ Basics of Keyboard Theory focuses on the recognition of assorted music theory concepts in a fun, interactive, and non-intimidating manner. For the teacher or parent looking for a fun, easy-to-use program oriented toward young beginners who enjoy all the 'bells and whistles' that come with such interactive computer games, I would recommend this program as a worthwhile supplement to lab activities or private teaching.
---

PC Piano Teacher has the potential to become a valuable aid, and is ambitious in its attempt to provide the broadest range of skills testing. For now, it is best used for exercises under RHYTHMIC DICTATION and INTERVAL DRILLS. Its graphics, elementary tests under THEORY and NOTES sections, and use of tunes such as "Mary Had a Little Lamb" and "Yankee Doodle" suggest that it is designed for the very young beginners.
---
Piano Professor is a well-thought out introduction to ear training and music theory from which even the advanced student can benefit. You'll find little arcade-style action in Piano Professor. What you will find is a well conceived and largely well-executed tool for teaching ear training and music theory. This software is probably not best for really young children, but older children and adults will find it very valuable.
---
Piano Scores Unlimited is the largest collection of frequently played, royalty-free piano scores, with 630 major works included, 2500 pages of music to print, and 26 hours of listening time (the equivalent to 20 audio CDs). When you find the work you are looking for, you can see it, listen to it, and then print it. You can listen to the score performed by a virtuoso, and download it into a MP3 format. It's like having a good classical music library conveniently located on your PC.
---
Piano Suite, Version 2.5
Our goal on The Piano Education Page is to provide thorough, fair and unbiased reviews of music education-related products. Unfortunately, a software manufacturer, Adventus Corporation, took serious issue with our reviews of its Piano Suite software. We extended to Adventus numerous opportunities to examine our reviews and to point out any factual inaccuracies in them before we published the reviews. Adventus availed itself of those opportunities multiple times, but persisted in its complaints. Adventus threatened to sue our former server operator over the reviews. Since then, we have changed server operators. We have concluded that it will be impossible for us to satisfy Adventus that our reviews are, indeed, thorough, fair and unbiased, or to provide forthright reviews of Piano Suite without continuing complaints and threats of legal action. Accordingly, we have removed all Piano Suite reviews from The Piano Education Page. We will continue to provide thoughtful, candid reviews, as we have in the past, except as regards Piano Suite or any other Adventus products. We will no longer review any of those products. We regret any inconvenience this may cause our visitors, but we trust you will understand. We appreciate your support.
---
Piano Virtuoso is a fun, useful, and highly flexible music theory drill program for piano students of all ages. It doesn't attempt to teach music theory, but does a good job reinforcing concepts taught by the teacher. A very impressive feature of this software is its ability to be uniquely and finely customized by the teacher for each student, not only in the concepts covered and the level of difficulty, but also in the amount of time allotted for a round, the inclusion of bonus questions, how many points are earned, and the optional use of animated graphics. Piano Virtuoso is intended primarily for the piano teaching studio, since its major attributes involve the ability of the teacher to customize the program to the specific needs of the student.
---
Midisoft's Play Piano is a fine piece of learning software which gives the user a flexible multimedia environment in which to develop piano skills. While effective and attractive, the flexibility the program provides also requires a good deal of self discipline that few younger children have, especially in the absence of any "rock-em-sock-em action" to keep the interest of the little ones. If you're an adult student or an adult willing to spend time at the computer with your young children, then you should consider Play Piano.
---
Ars Nova's Practica Musica is a superior music theory learning program which begins with very basic concepts and terminology, and then progresses all the way through seventh, ninth and altered chords, cadential resolutions, scales, keys, voicing, and musical forms, both simple and compound. Though user friendly and exceptionally well presented, it is definitely not for beginners or young children. On the contrary, it is suited for a college or university theory course, though mature students and adults working on their own should be able to navigate it comfortably as well. We would not recommend it for use as the main software program of a private teaching studio, but teachers are urged to try it out as a possible tool for their advanced students and even for themselves.
---
Rhythm Tutor does not give instruction on counting, but, rather, provides valuable drills/exercises in a variety of rhythmic variations within a C (common time or 4/4 time signature). In studio testing the program on a variety of students ranging in ages from 5- 65, we found that those ages 12 and up had the best success with Rhythm Tutor.
---
SmartScore is a versatile program that allows the user to create complex musical scores using a mouse, keyboard, MIDI instrument or scanner as input. Its ease of learning, extensive control over page layout, spacing, irregular systems, parts and voices, and its ability to work with any scanner makes it an attractive program for those who copy, transcribe, edit, or compose music.
---
Will piano teachers ever be replaced by PC's? The complexities of playing the piano suggest not, but learning to play the piano by computer is about as feasible as possible in Teach Me Piano. Using point-and-click graphics, the program gives you easy access to lessons, songbook, musical reference guide and more on its main screen. Voyetra deserves a standing ovation for organization and presentation of complex material at a reasonable price.
---
Tunes for Windows
Need a new chord to add to your repertoire? Tunes for Windows, Version 1.0 is a database of chords and scales for guitar and keyboard. Teachers will miss the standard musical notation, but hobbyists wanting to create sounds by rote will find this program more inviting than a potentially overwhelming reference book on chords and scales.